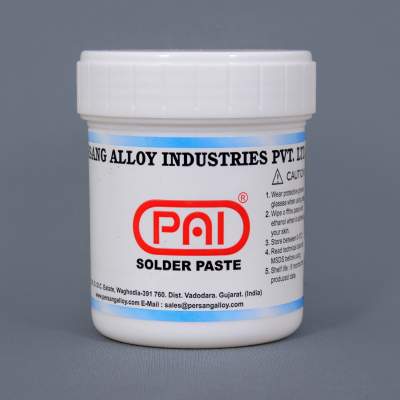 PAI SH6209 (Sn62Ag2Pb36) RMA NC Solder Paste
PAI tin/lead/silver no-clean solder pastes are made from a special formulation of highest purity ingredients to ensure the process consistency of today's demanding ultra-fine-pitch challenges. Our formulation offers a wide processing window and excellent shelf life, with full wetting and clean-ability features to prolong stencil life.
SH-6209 is a Sn62Ag2Pb36 alloy with Type 3 & Type 4 and no-clean ROL0 flux. It comes packaged in a 500-gram & 250-grams jar.
High print speed (0-120 mm/sec)
Excellent wettability
Reflow with or without nitrogen
Low void
Over 8 hours stencil life
Extended tack time > 12 hours